Mobile App Development
Apps for productivity, profitability and more
Mobility Solutions
Mobile development is very similar to Web development and its roots are more traditional with software development. One critical difference is that the mobile development (apps) are often written specifically to take advantage of the unique features of a particular mobile device. For instance, a gaming app might be written to take advantage of the iPhone's accelerometer.
In this century the use of Internet and its services are going in lightning speed. With the evolution of Mobile development its adding more value to our lifestyle. We in Leonine Info Solutions offer incredible mobile developments that help client meet business goals and generate better ROI. Our designers follow the most recent technologies and cutting-edge development processes to ensure that our clients enjoy an edge over their competitors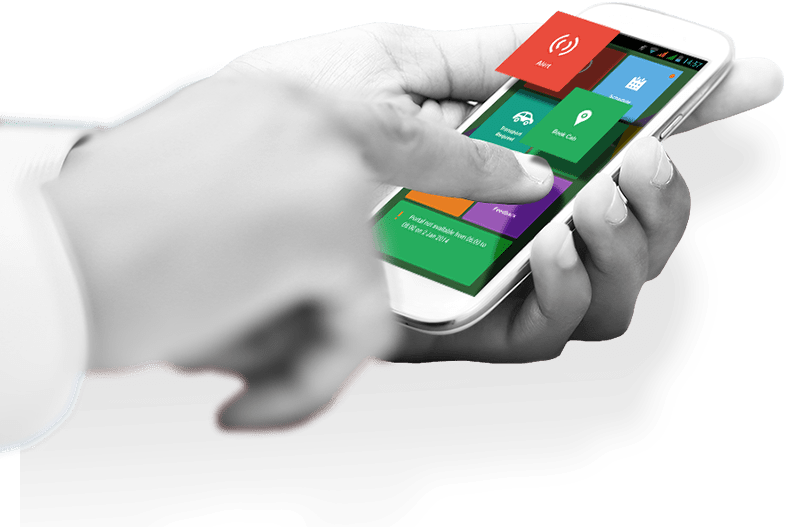 Leonine Mobile App Development Solutions

Android App Development
IOS App design and Development

Hybrid Apps on PhoneGap
App Discovery and App Store Optimization

Community / Social Apps on Mobile
Integrated Cloud/Web Services
Android Development
Android is the fastest growing mobile platform with a massive reach. It's believed that Android applications are going to be next generation creativity. We at Leonine Info Solutions have been a part of the Android platform has proven expertise in building Android apps. We use scalable architecture and robust performance across the board. Android Development services are used in Mobile Application, Tablet Application & TV Application.
Our dedicated professional Android development team understands that an Android app lives in a fragmented multi-device world. While the Android API rules are less strict, the testing and quality check is more intense and our team are primed to handle the opportunity and challenge.
iOS Development
We in Leonine Info Solutions provide one of the best qualitative iOS app development service, which are praiseworthy, user friendly and gives incredible results as output. We provide all kinds of iOS/iPhone application to our clients all over the globe. In the process of development, we also ensure that our apps provide your business with the maximum ROI.
Our dedicated iOS application development team understands the value of creating unique custom iOS apps for all Apple devices including the iPhone and the iPad.Our iOS team will not only help you with design, development, submission to iOS App Store and release of your iOS application but can also offer porting, efficient support and dedicated maintenance services.
APP Prototype
We understand that the success of any app is tied to its performance, design, and ease-of-use, which is why in Leonine Info Solutions we strongly emphasizes the importance of a smooth mobile experience. Better UI & UX lead to great efficiency, so it's imperative that we stringently evaluate our software before delivery. Through planning, testing and redesigning, we make sure the final product is functioning as intended, without any glitches or flaws.
With years of experience in the trenches, working with a variety of business domains and solution types, we have elaborated on core principles of UI design and implementation that enable us to perfectly combine solution usability and functionality with quality of implementation.
Cross Platform Development
Our mobile development team works extensively with modern cross platform technology stacks such as PhoneGap. We can help develop and deploy cross platform applications across multiple platforms like ios, android etc, that will meet an organization's strategic needs. We plan, discuss, design, deploy and craft solutions that are capable to rule the world. With a squad of dedicated professionals possessing finest of skills, knowledge and ability
We have expertise in building mobile solutions that will meet your multiplatform requirements ensuring a uniform experience across numerous devices and platforms.
Our Recent Work
Just a few of our recent projects to show you what we can do.
Top